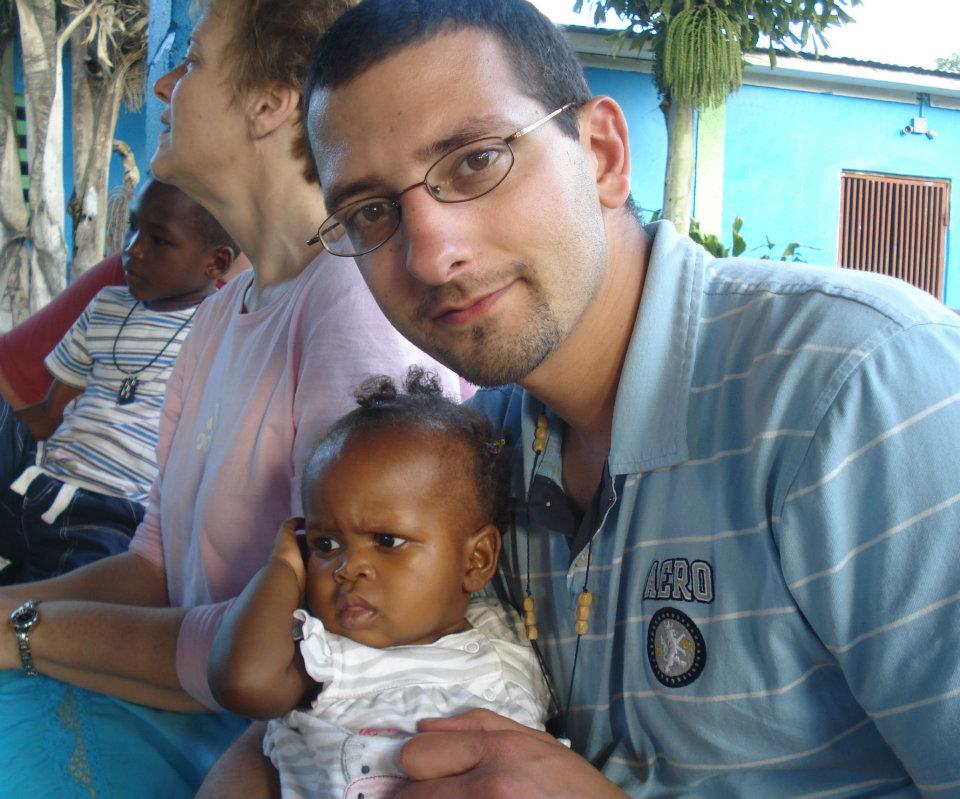 It's been over 2 months since my trip to Haiti, which happened to be my very first experience in a third world nation. This is the first I have written about Haiti and is the first I've blogged since being back. A lot of that has to do with the crippling effect of depression, some has to do with being busy and/or lazy with writing. At any rate, I left a huge part of my heart in Haiti when I left. I have lots of friends who are missionaries and I've read lots of books on missions and many of them talk, to some degree, about a phenomenon known as "reverse culture shock." Not everybody experiences it, but some do to differing degrees. I am experiencing some reverse culture shock. You may be wondering what "reverse culture shock" is. Put simply, it's the inability to adjust back into your original culture after being introduced to a foreign culture. It is more common for people who live in foreign countries for long periods of time and then return to their home country. It does happen, on a smaller scale though, on short trips as well.
Reading about poverty and experiencing it are two very different things. We did house visits on one of our first days in Haiti and I was asked to "share something" (which means talk to, pray with, and hold people's hands) at each house we went to. It took a few visits to know what was expected of me but I got the hang of it quickly. The house visit that made the biggest impact on me was one where we visited a church member who was a struggling, starving young lady. Mom recognized her as one of the ladies from the singing group at church. When I was asked to "share something" with her, she wouldn't make eye contact with any of us. I immediately thought of the poor beggar at the Temple who wouldn't (or couldn't bring himself to?) look at Peter and John. Peter, in a very tender moment, "looked straight at him, as did John. Then Peter said, 'Look at us!'" (Acts 3:4). I call that "finding the heart of others." Through the guidance of God's Spirit, I was able to find this woman's heart. We were in a small concrete room and I noticed that every word had a slight echo. The acousitcs were amazing. I knew she liked to sing so I asked (through a translator) if we could sing hymns with her. That single question opened her heart to us and for the next 15 minutes we all sung together in 4 part harmony. Her voice was amazing and she asked if she could sing a song to us. She sang the song in Creole while the rest of us hummed in harmony quietly in the background. We went there to bless this woman but left having been blessed by her instead.
There is story after story of kind people who are stricken by poverty, disease, and broken families who taught me valuable lessons. When I am faced with adversity (which always pales in comparison to their adversity) I pray that God remove my suffering. I want it gone and I want, no–I demand, healing. When I was "sharing something" with people on our house visits, I always made it a point to listen to their stories and ask what, specifically, they wanted me to pray for. The most common prayer request was for me to pray to God for perseverance. Perseverance–the ability to withstand hardships and remain rooted in God's grace. We met a woman who was so malnourished from lack of food that she was often too weak to walk to church. Mary Ann, one of our nurses, suggested that she eat 2 eggs a day to get much needed protein. As she lowered her head, she whispered in Creole, "I can't afford it." God tells us to rend our hearts. At that point my heart shattered. I momentarily turned away to hide the tears that soaked my cheeks and after regaining my composure I went back, held her hand, and asked what she wanted me to pray for. She hadn't eaten for over a week so, quite naturally, I expected to hear a request that God would provide food. She said something quietly in Creole and Moise, her minister and my interpreter, said, "She would like you to pray for perseverance." I broke all over again.
Looking into the eyes of people who have nothing and witnessing their faith in God in spite of suffering will change a person. I always heard that reverse culture shock is hardest after returning from a 3rd world nation. Now I know why. Of the hundreds of people we visited who all suffered from disease and poverty, we heard 0 complaints. Not one. Nobody said they were angry at God. They didn't complain that life is not fair. They didn't blame God for their lack of food, clothing, and shelter. I struggle with fighting bitterness right now. Bitterness at myself for being so selfish and demanding God give me more when I have far more than I deserve. Bitterness that our prayers mostly ask God rather than thank Him for what he has already given us. Bitterness that American churches are competing with sports and sports are winning the competition. Bitterness that people actually care what hair style Kim Kardashian wears or what clothes Pippa buys from week to week. I'm also struggling with a feeling of helplessness because there are so many kind people I met who I want to help long-term.
I thank God for the opportunity to go to Haiti and I long to go back one day soon. In the meantime, I pray for perseverance.
James 1:2-4 NIV "Consider it pure joy, my brothers, whenever you face trials of many kinds, because you know that the testing of your faith develops perseverance. Perseverance must finish its work so that you may be mature and complete, not lacking anything."