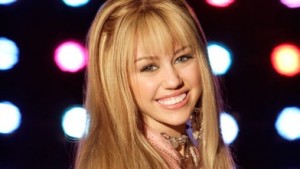 Miley Cyrus–the 20 year old Disney sensation who has millions of young impressionable teenage followers–"twerking," repeatedly rubbing a fan's foam finger up and down her privates, wearing a skin bikini, and slapping a woman on the buttocks. The internet lit up about it and everyone is shocked and offended. . . . but why? Why can Lady Gag-me get away with it but not Miley? After all, isn't self-exploration of sexuality encouraged at every turn?
To understand the sexual revolution and how we got so "advanced" in our sexual education, you have got to become familiar with the famed Alfred Charles Kinsey. The bee keeper is dubbed the "Father of Sexology." In 1948 he published a book titled Sexual Behavior In the Human Male. Kinsey was a known pedophile and was famed for his unorthodox practices. I'm learning a lot about Kinsey. In fact, I'm reading a few books on Kinsey and am learning more than I bargained for. Kinsey, a known pedophile, was convinced that humans are sexual from birth. Therefore, his "science" on sexuality consisted of his group of pedophiles (parents, nursery school owners, & homosexual males) stimulating the genitals of infant children, either manually or orally, until they reached what Kinsey redefined as "orgasm"–screaming, crying, convulsing, turning red, etc. Look up his famous "Table 34" if you dare. He records a young "sexually charged" child reaching 26 orgasms in a 24 hour period. This wild child was 4.
Why mention Kinsey? Because it is his direct disciples and associates who began the organizations Planned Parenthood, SIECUS, and Advocates for Youth. These programs, including The Kinsey Institute at Indiana University, receive millions of dollars of our hard earned tax money each year. They also have Kinsey's fingerprints all over them. I've spent lots of time on their sites–you know, the ones responsible for teaching sexuality education to our youth. Surprise, surprise–they are all teaching that humans are sexual from birth, that we all should be free to express ourselves however we want, be gender benders (gender identity, they claim, is fluid and can change throughout our life), and very young people can engage in any number of sexually stimulating acts without "actually having sex."
SIECUS and Advocates for Youth pave the way for sexuality education in our public schools, offering tons of free curricula for school teachers. And yes, I did just read SIECUS' 111 page Guidelines For Comprehensive Sexuality Education, 3rd ed. in its entirety (I know, I have no life). In case anyone is interested in what your 5-8 year olds will learn from Kinsey SIECUS (I chose to select a handful of the guidelines for Level 1, which is what they teach children ages 5-8 and is by far the most mild teachings in Guidelines):
–Each body part has a correct name and a specific function.
–A person's genitals, reproductive organs, and genes determine whether the person is male or female.
–A boy/man has nipples, a penis, a scrotum, and testicles.
–A girl/woman has breasts, nipples, a vulva, a clitoris, a vagina, a uterus, and ovaries.
–Some sexual or reproductive organs, such as penises and vulvas, are external or on the outside of the body while others, such as ovaries and testicles, are internal or inside the body.
–Both boys and girls have body parts that feel good when touched.Men and women have reproductive organs that enable them to have a child.
–Men and women have specific cells in their bodies (sperm cells and egg cells) that enable them to reproduce.
–Reproduction requires that a sperm and egg join.
–Vaginal intercourse – when a penis is placed inside a vagina – is the most common way for a sperm and egg to join.
–Human beings can love people of the same gender and people of another gender.
–Some people are heterosexual, which means they can be attracted to and fall in love with someone of another gender.
–Some people are homosexual, which means they can be attracted to and fall in love with someone of the same gender.
–Homosexual men and women are also known as gay men and lesbians.
–People deserve respect regardless of who they are attracted to.
–Making fun of people by calling them gay (e.g. "homo," "fag," "queer") is disrespectful and hurtful.
–Everyone, including children, has rights.
–Telling trusted people about one's feeling and needs is acceptable.
–Asking is often the first step to getting what one wants or needs.
–Children sometimes have to do things they do not want to do because their parents or other adults say so.
–Most children are curious about their bodies.
–Bodies can feel good when touched.
–All people, regardless of biological sex, gender, age, ability, and culture, are sexual beings.
–Touching and rubbing one's own genitals to feel good is called masturbation.
–Some boys and girls masturbate and others do not.
–Masturbation should be done in a private place
–People often kiss, hug, touch, and engage in other sexual behaviors with one another to show caring and to feel good.
–Both girls and boys may discover that their bodies feel good when touched.
–Like other body parts, the genitals need care.
–Sexually transmitted diseases are caused by germs such as bacteria and viruses.
–There are many types of sexually transmitted diseases.
–People who do not engage in certain behaviors do not get STDs.
In case you are worried that these guidelines your 5-8 year old learns at school might miss a "gap," as SIECUS calls them, teachers are further instructed: "For example, the Guidelines suggest that students in early elementary school learn that "Each body part has a correct name and a specific function," and that "A girl/woman has breasts, nipples, a vulva, a clitoris, a vagina, a uterus, and ovaries." (something taught at Level 1, or age 5-8) They do not, however, explain the specific function of each of these parts to students or educators. It is the responsibility of educators to fill in this information when necessary."
If you would like to read all 111 pages, you can read it here.
God must have been way off base when He decided that sexuality was something pure–something to save for your one marriage partner for life. Paul addresses prostitution in the church at Corinth. He says, "Flee from sexual immorality. Every other sin a person commits is outside the body, but the sexually immoral person sins against his own body. Or do you not know that your body is a temple of the Holy Spirit within you, whom you have from God? You are not your own, for you were bought with a price. So glorify God in your body" (1 Corinthians 6:18-20 ESV). Sounds so old fashioned, doesn't it?
We have "advanced" so much since then. Hasn't Paul received the memo? When Kinsey did his "research," there were 2 known STDs but since he sparked this sex revolution there are over 24. The CDC website says that 110,000,000 Americans are infected with STIs today. 19,000,000 new teenagers get infected with STDs each year. We are a sex addicted culture with the full endorsement of the CDC, Planned Parenthood, SIECUS, and Advocates for Youth. So. . . . what in the world is the public's problem with Miley? She is simply advancing us all up the evolutionary chain. We are only becoming smarter, more tolerant, and more expressive as a society.
I leave you with this video that was produced by teenagers on sex education. I found it along with glowing reviews from Advocates for Youth. They are so proud of our youth for stepping up to the plate and taking sex education into their own hands. The lyrics are hard to understand but they go, "I only have protected sex. I've got 20 condoms in my pocket. I get tested every month. It's a freaking condom." So come on, leave Miley alone.